APAN45 Meeting, Singapore, 25 – 29 March 2018
April 10, 2018
News & Events
6 Apr 2018 – The 45th Asia Pacific Advanced Network (APAN) Meeting was successfully held in Singapore on 25 – 29 March 2018, hosted by SingAREN. Over 350 local & international participants from Asia, Europe, U.S. and Oceania collaborated and exchanged knowledge on advanced network technologies and applications during the 5 days event.
On 25, 26, 28 and 29 March 2018, the event was held at Matrix, Biopolis.
On 27 March, APAN45 Meeting co-located with SupercomputingAsia 2018 (SCA18), which was organized by the National Supercomputing Centre, Singapore (NSCC) at Resorts World Singapore Convention Centre. APAN delegates participated in the Opening Plenary, together with the SCA delegates. The Guest-of-Honour was Dr JanilPuthucheary, Senior Minister of State.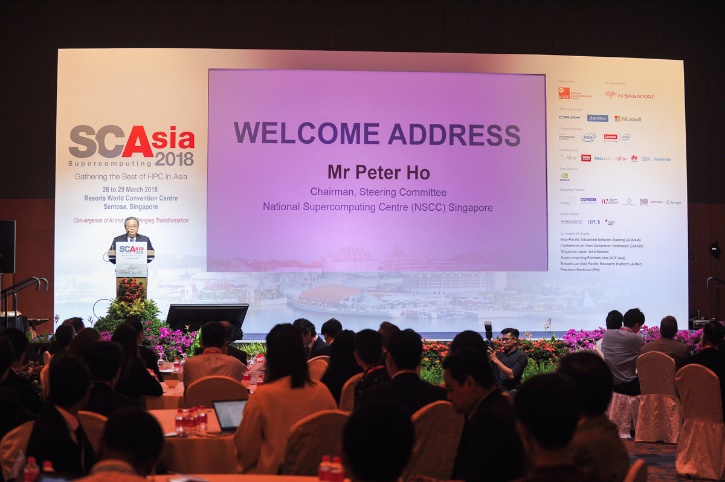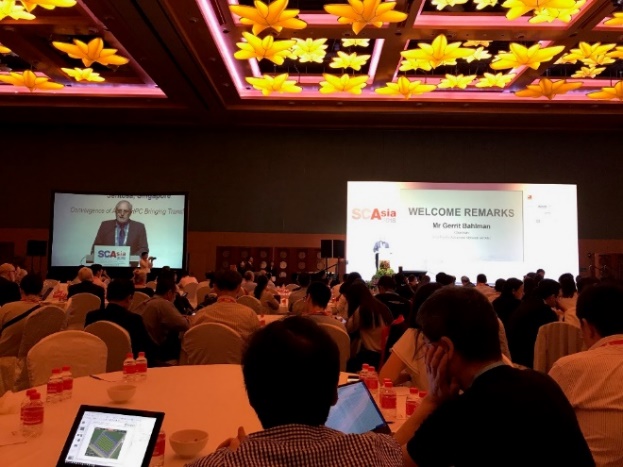 Mr Peter Ho, Chairman, NSCC Steering Committee, delivered the Welcome Address. During the Welcome Remarks by Mr Gerrit Bahlman, Chairman, APAN, he highlighted that APAN is not about technology – it is about people – connecting people, culture, research and education. This was followed by the SCA awards presentation and keynote speeches by academia and industry speakers related to various technologies, including High Performance Computing, Artificial Intelligence and Global Research Platform.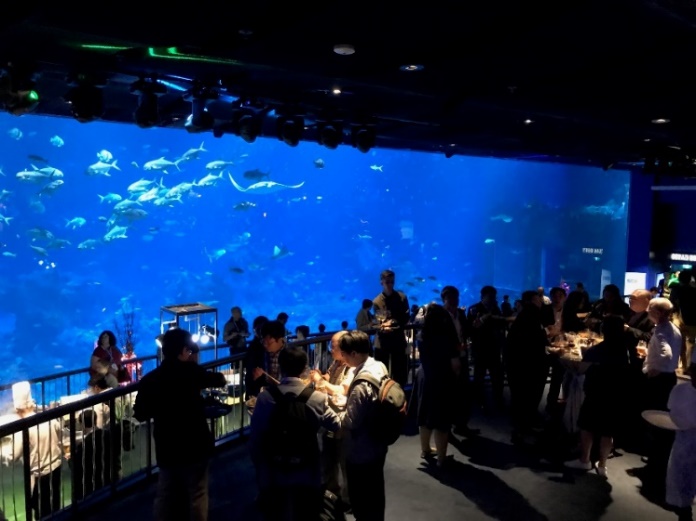 The highlight of the evening on 27 March was the joint Opening Reception held at the S.E.A. Aquarium at Resorts World Sentosa.
The participants networked and enjoyed their food and drinks, while being fascinated by more than 100,000 marine animals in the S.E.A. Aquarium!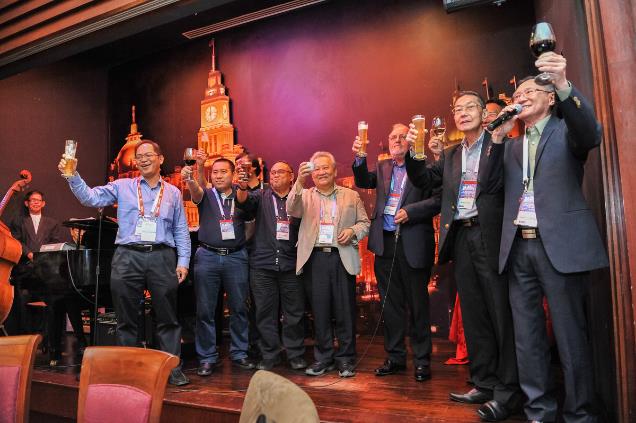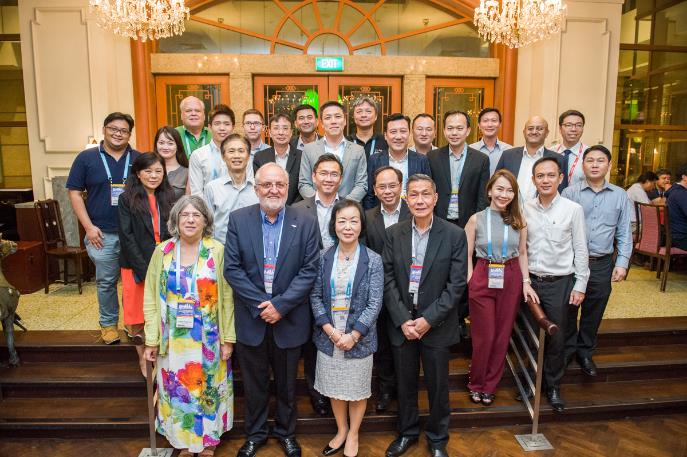 On 28 March, SingAREN hosted the APAN45 Banquet Dinner at the Grand Shanghai restaurant, featuring live jazz performances of Chinese evergreens.Dr John Kan, President, SingAREN and Chair of APAN45 Local Organising Committee, extended his appreciation to SingAREN'slocal &international partners and APAN45 sponsors for their support for APAN45. It was an enjoyable evening, with great food and company.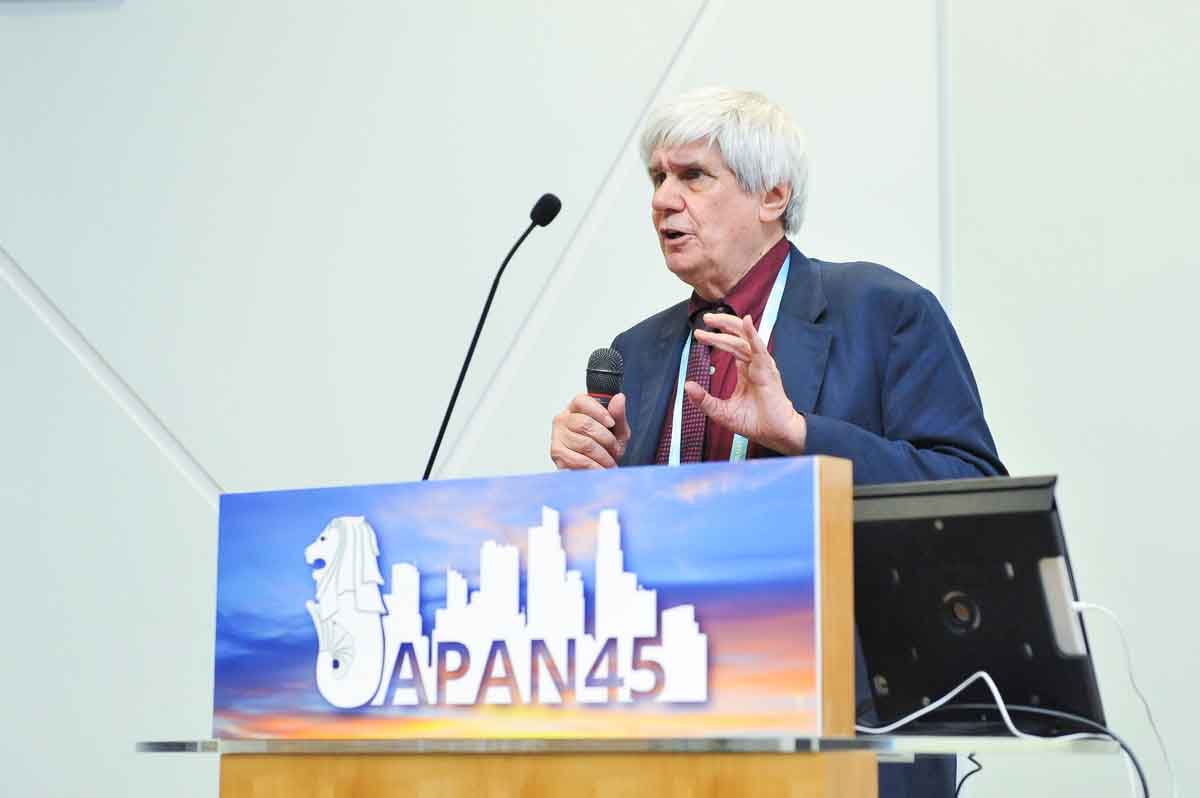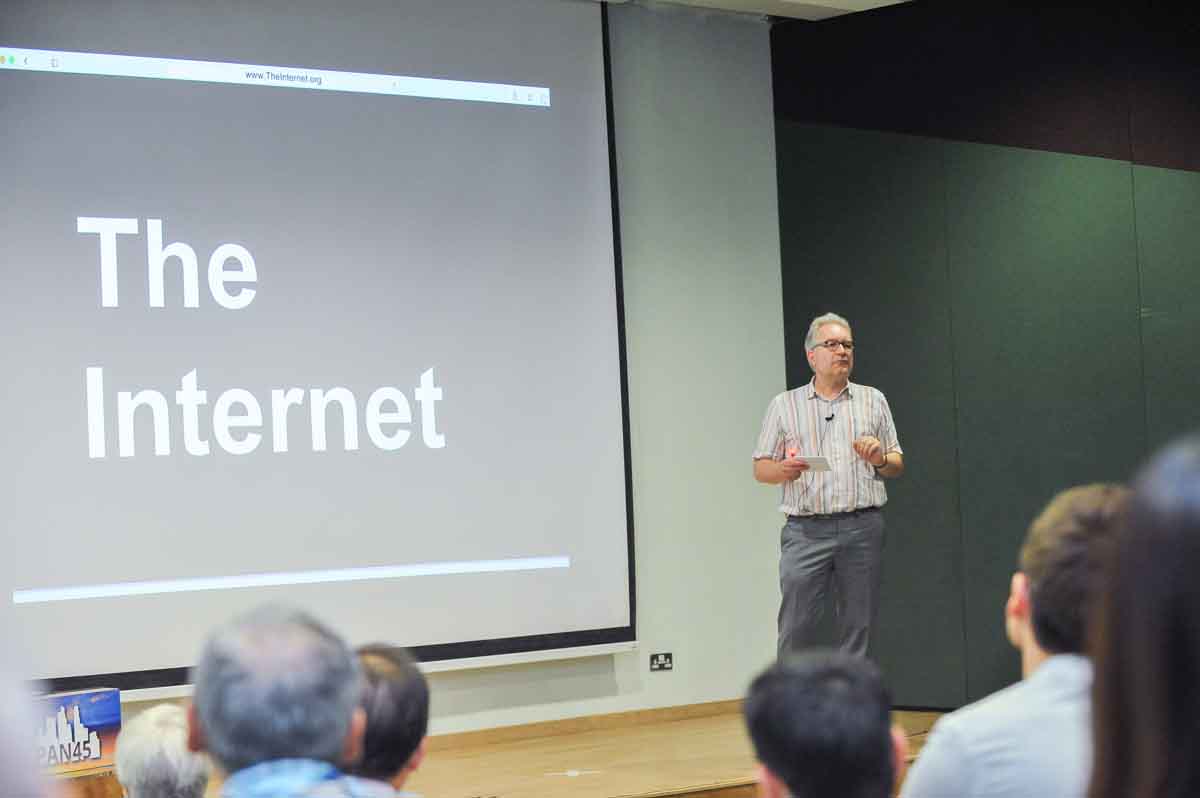 On 29 March, we were honoured to have 2 closing plenary speakers who shared their knowledge with the audience. Mr Erik Huizer, acting CEO for GÉANT, delivered an engaging talk on
"Freedom on the Internet and why every NREN should care." Mr Joe Mambretti, Director, International Center for Advanced Internet Research, Northwestern University, shared his extensive insights on the topic "Next Generation Distributed Environments for Global Science."
There was a poster session held on 28 – 29 March at Matrix, which showcased 12 posters from international Research and Education Networks and Research Organizations.  It served as a forum for participants to understand the R&E activities internationally.
E-voting by meeting participants was introduced for the first time at APAN45 Meeting.  The purpose was to commend Working Group/ Session Chairs for their hard work. 
SingAREN would like to extend our appreciation to our local & international partners, and APAN45 sponsors for their support for APAN45 Meeting, Singapore.
Please view the APAN45 photo gallery at https://www.singaren.net.sg/apan45-gallery.php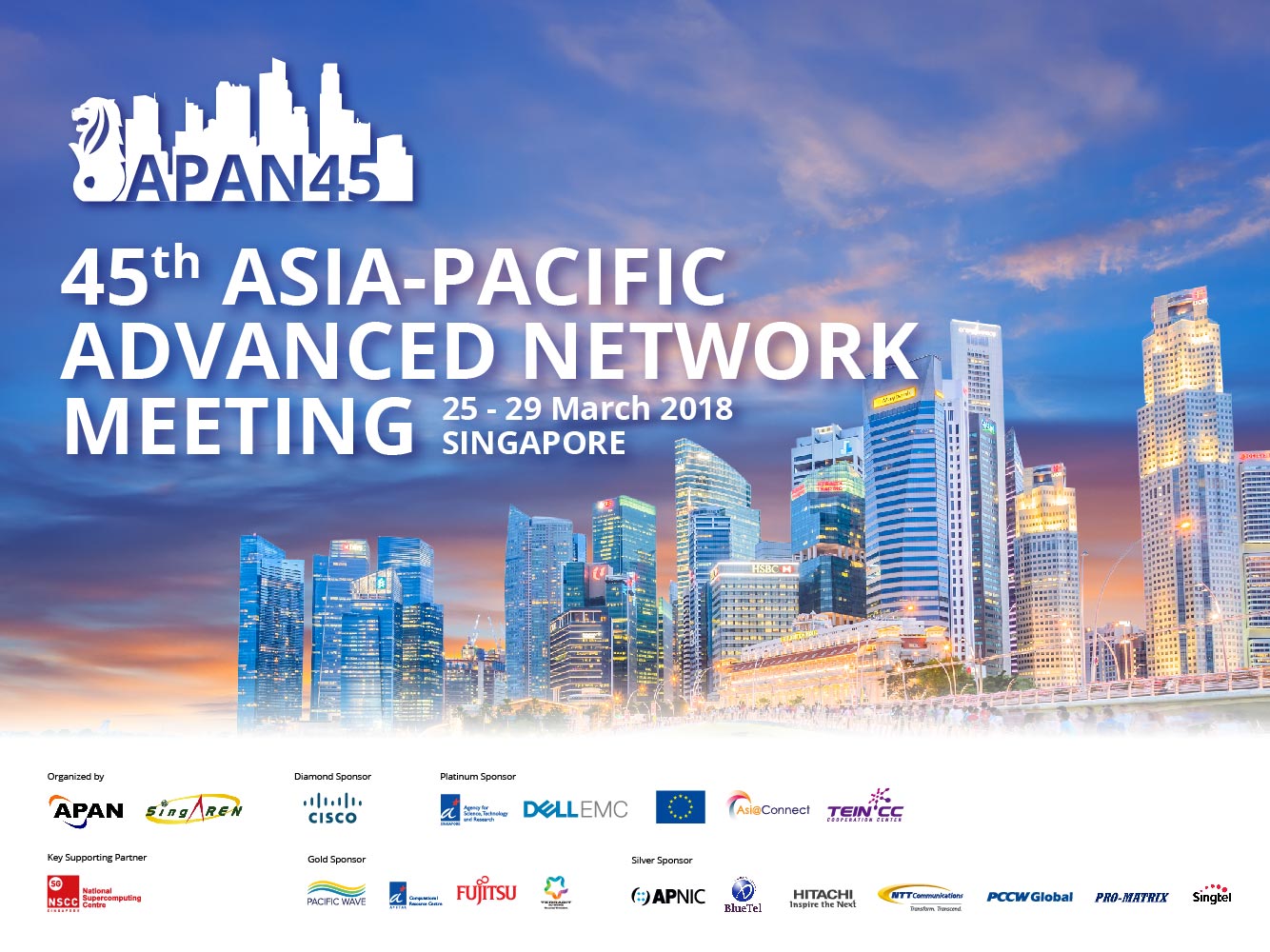 Follow us on social media
Get in touch with us to find out more about our network and services.