Cyber Threat Landscape Gamification Workshop, 4 August 2023
September 13, 2023
News & Events
SingAREN, in partnership with Fortinet Singapore, organised the Cyber Threat Landscape Gamification Workshop on 4 August.  The half-day workshop saw 40 plus participants who embarked on a journey of learning, collaboration, and cybersecurity exploration.
Here are the highlights of the Workshop:
Immersive Cybersecurity Card Game: Participants stepped into the shoes of Chief Information Security Officers (CISOs) and tackled intricate cybersecurity challenges. The hands-on experience illuminated the critical role of proactive defense strategies in safeguarding educational institutions.
Insights from Experts: Seasoned technology experts and education leaders shared their invaluable insights, shedding light on emerging trends and emphasizing the need for cybersecurity vigilance.
FortiGuard Labs Showcased Threats: Participants delved into simulated scenarios crafted by FortiGuard Labs, gaining firsthand experience in thwarting potential cyber threats. The engagement was both educational and eye-opening.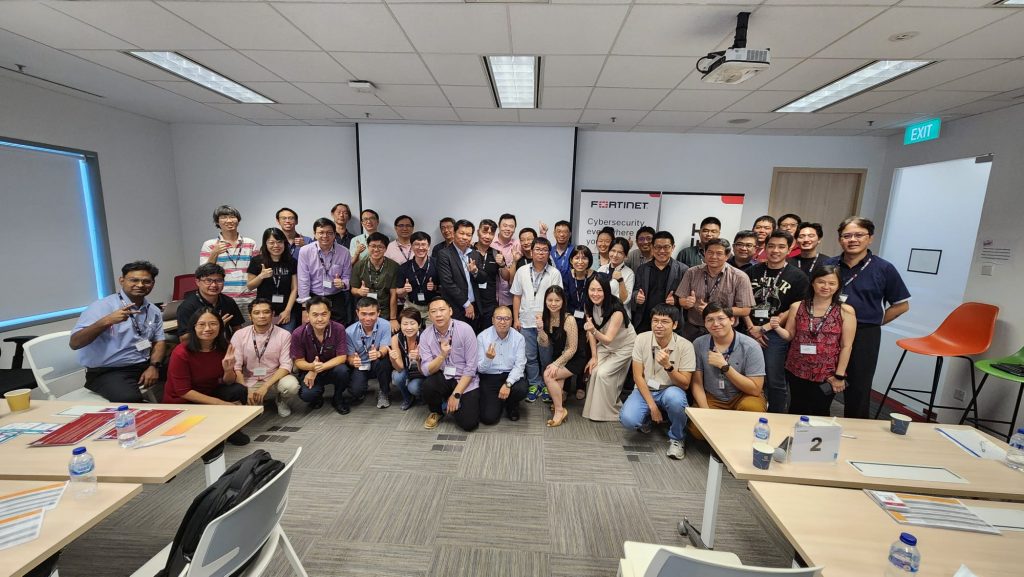 SingAREN would like to express its appreciation to Fortinet Singapore for organising and facilitating the event.  Thank you to each participant who made this event a success.