Cybersecurity Webinar: Leveraging on Threat Intelligence to Protect Your Research and Proprietary Data – 20 Aug 2021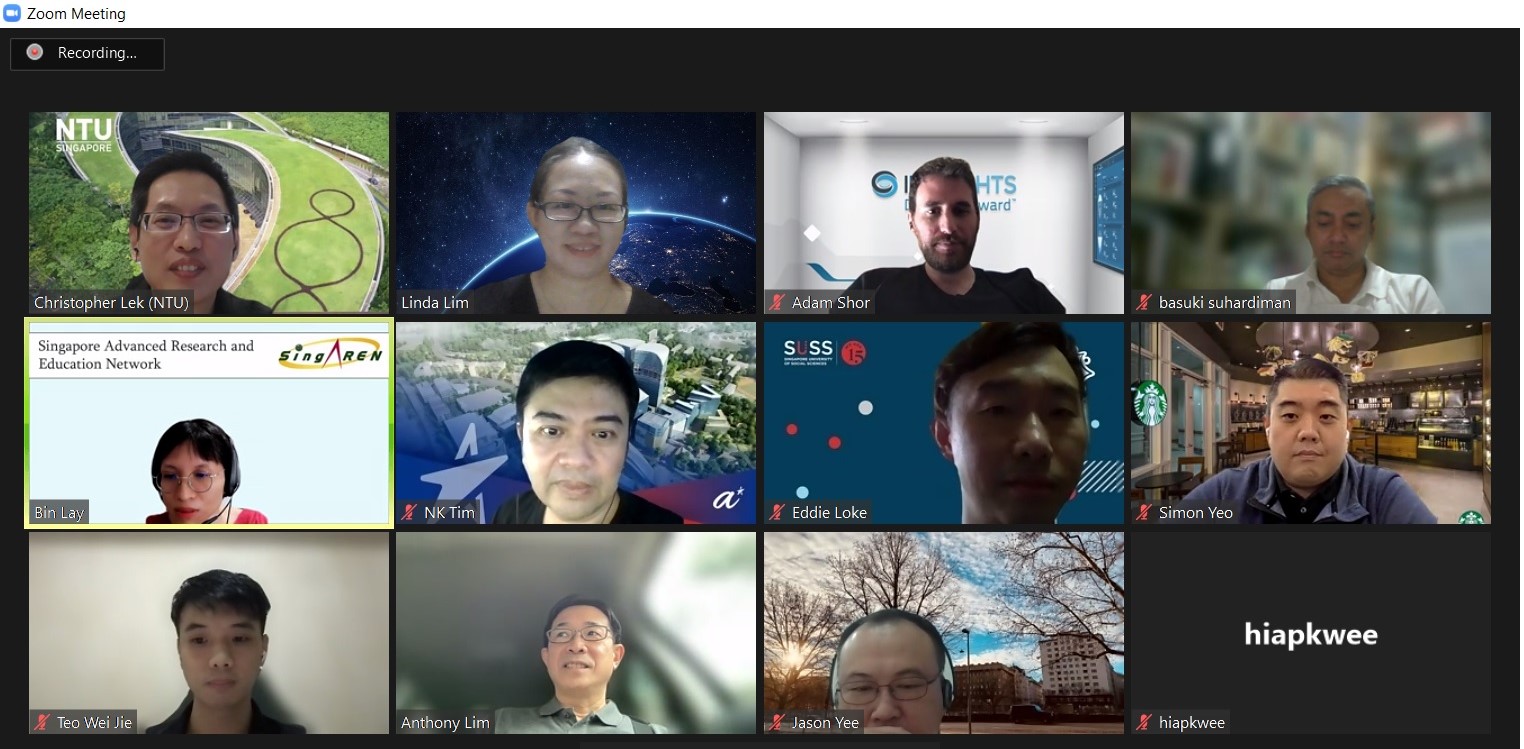 September 15, 2021
News & Events
30 Aug 2021 – "Threat intelligence is evidence-based knowledge, including context, mechanisms, indicators, implications and action-oriented advice about an existing or emerging menace or hazard to assets. This intelligence can be used to inform decisions regarding the subject's response to that menace or hazard." — Gartner
Threat intelligence is crucial knowledge which helps IT professionals and data custodians turn raw data into actionable intelligence to prevent or mitigate cyber-attacks. Rooted in data, threat intelligence provides context on the sources of cyber threats, as well as motivations and capabilities of your cyber adversaries, and how these threats map to your unique digital footprints. Real-time continuous visibility into potential adversaries and threats should therefore be at the epi-center of enterprise security programs and processes – empowering you to make pre-emptive and informed decisions to safeguard your organisation's research and proprietary data.
External threat intelligence, based on organised data which is augmented with sophisticated analysis, helps to identify the critical threats that directly impact your organisation. Automated responses can prioritise alerts, risk, and vulnerabilities to help your organisation proactively mitigate and remediate cyber threats in responding with confidence.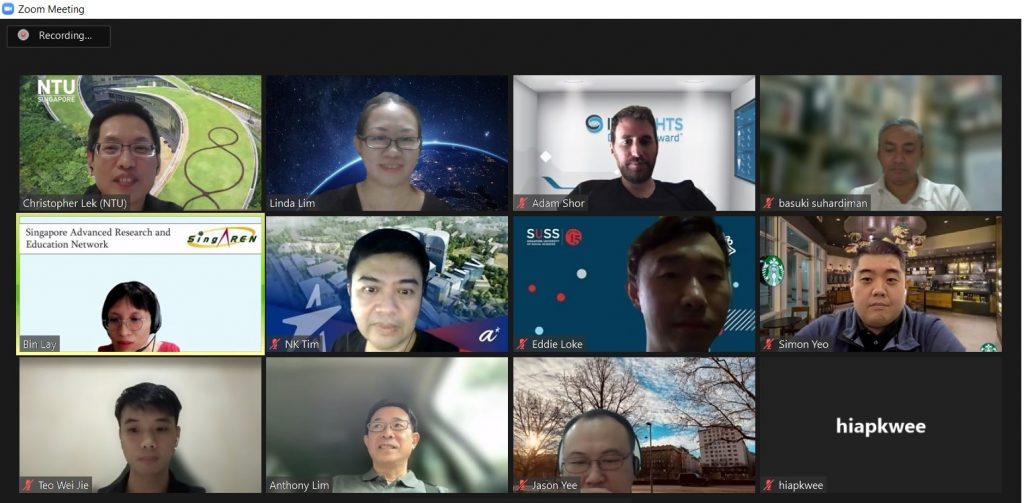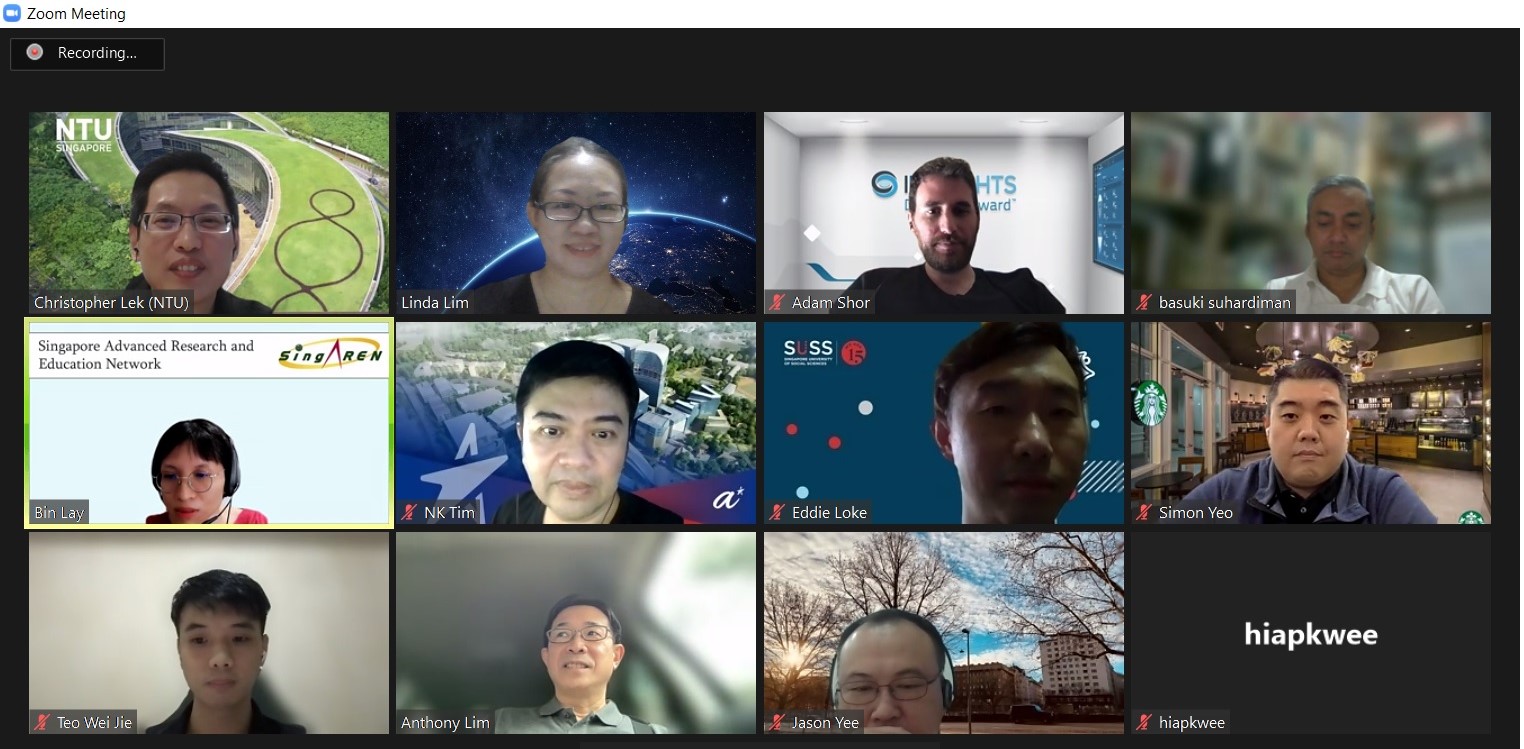 Figure 1: Speakers (Mr. Christopher Lek, SingAREN EXCO member (top row: first from the left), Mr. Adam Shor, Director of Sales Engineering, APJ, IntSights (top row: second from the right) and Mr. Anthony Lim, Center for Strategic Cyberspace & International Studies (CSCIS) (bottom row: second from the left)) and some participants at our first webinar on threat intelligence which was held on 20 Aug 2021.
Our first cybersecurity webinar on threat intelligence was held on 20 Aug 2021 to an online audience of over 20 participants. Through this webinar, we aimed to help participants gain a better understanding of how threat intelligence can be a tool in helping to safeguard their organisations' data.
SingAREN EXCO member, Mr Christopher Lek started off by introducing benefits of threat intelligence and how NTU uses threat intelligence. From a strategic level, he updates the NTU management on trends of cyber threats. He shared from the operational perspectives how the study of tools, techniques and procedures of threat actors and indicators of compromises can improve detection and prevention capabilities.
Mr. Anthony Lim from Center for Strategic Cyberspace & International Studies (CSCIS) addressed the external cyber threat intelligence landscape by cautioning the participants about unknown threats that can originate from leaked or stolen data on internet, fake social media accounts and online scams.
Providing the industry perspectives, Mr. Adam Shor, Director of Sales Engineering, APJ, IntSights, conducted product demonstrations on how to utilise threat intelligence to circumvent external cyber threats. Besides explaining the rationale for use of threat intelligence to help the audience in understanding the related issues, he also shared about operationalising the intelligence lifecycle. He gave insights on how cyber criminals tapped on forums and dark markets to buy and sell malware, other tools, infrastructure, and compromised data and accounts.
From the positive feedback received, participants shared that they gained a better understanding of the importance of threat intelligence through this knowledge-sharing session. This informative sharing session also raised their awareness levels on cyber threats.
Written by Linda Lim
Do check out the video recording of this webinar here:

Please sign up to be on our mailing list to stay updated for future events:
https://www.singaren.net.sg/publicity/newsletter/.