SingAREN Lunar New Year Lunch 2023 – 31 Jan 2023
February 09, 2023
News & Events
As a signature event filled with delicious food and festive atmosphere, SingAREN Executive Committee members and staff came together to celebrate the start of the new year with a Lunar New Year Lunch. This event was held at The Scholar Restaurant at NUS Guild House on 31 Jan 2023.
SingAREN would like to thank Mr Quek Gim Pew, Chairman, SLIX 2.0 Steering Committee, for gracing our event.
One of the menu highlights for the lunch was the Prosperity Salmon Yusheng, a traditional dish of raw salmon and vegetable salad and crackers with pepper and cinnamon seasonings, which symbolises prosperity and good fortune for the coming year. The attendees certainly had fun, tossing the yusheng high in the air and shouting out good wishes for the new year. The lunch atmosphere was most lively and joyful, with everyone in high spirits and enjoying each other's company in this special reunion.
Written by Linda Lim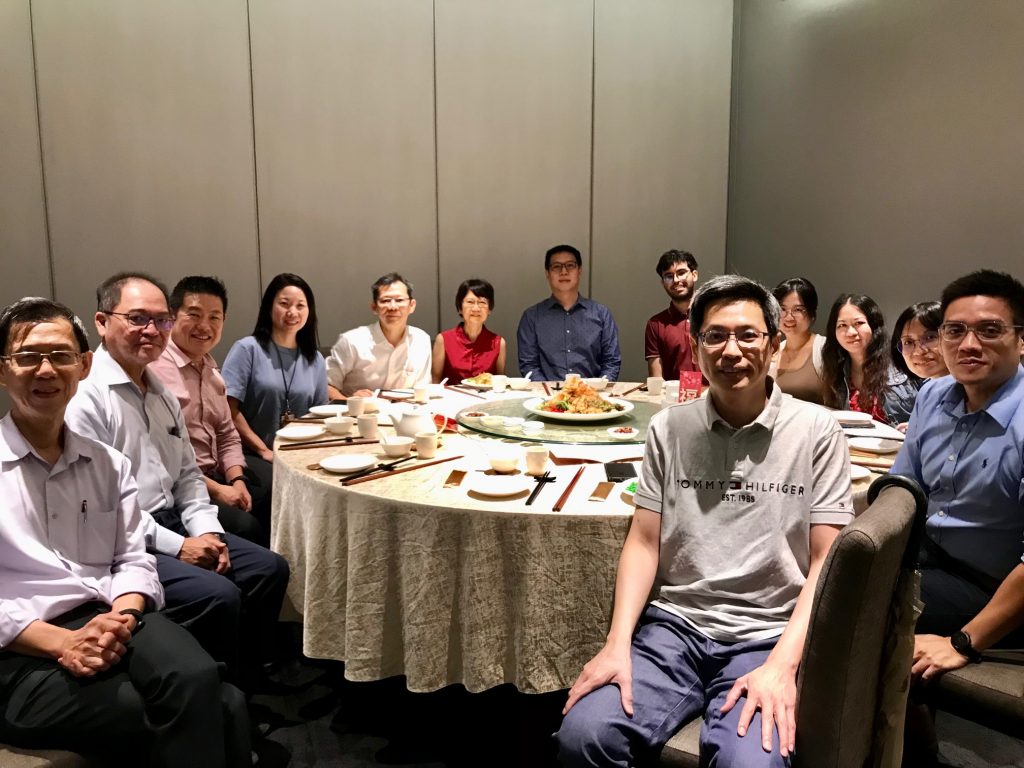 Group photo of participants at SingAREN Lunar New Year Lunch