Webinar: Introduction to InfiniBand Networks, 27 Aug 2018
August 31, 2018
News & Events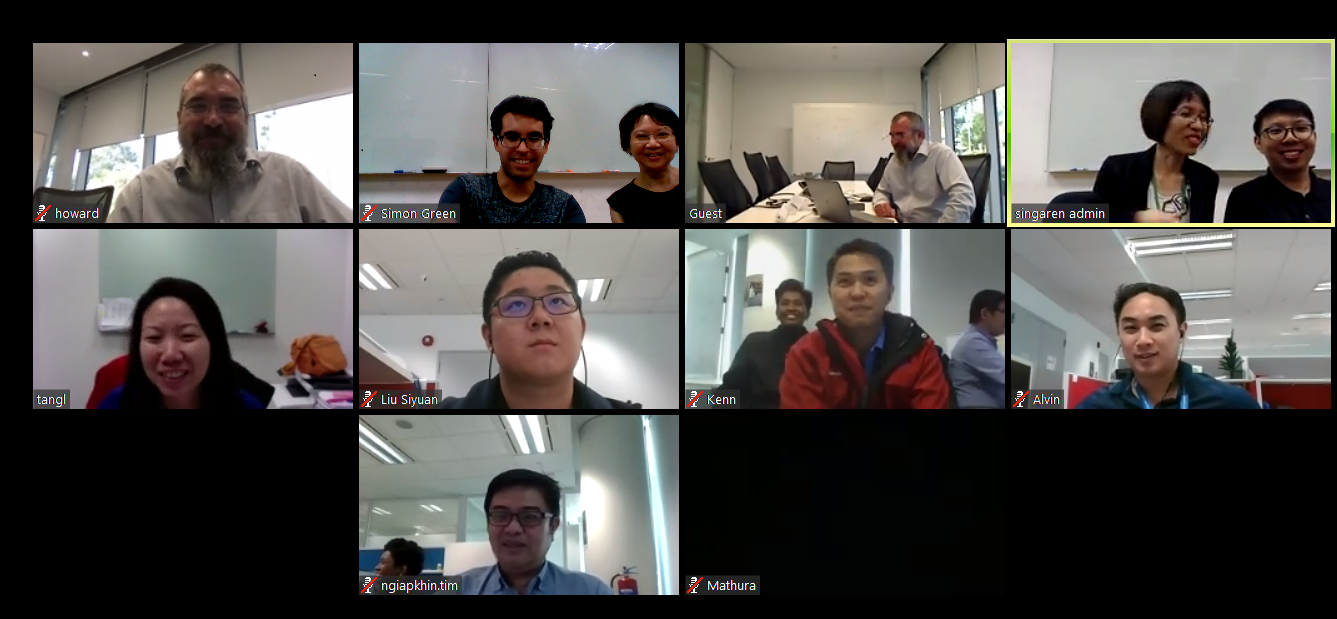 31 Aug 2018 – On 27 Aug 2018, Andrew Howard, Network Manager, National Computational Infrastructure, The Australian National University,delivered a webinar about InfiniBand Networks, an interconnect technology for super high performance.  Andrew Howard explored the InfiniBand feature set, layers, elements and topologies. He also presented some used cases.
Network engineers, research engineers, technical specialists, and managers from the Research and Education community in Singapore participated in the webinar.
Access the presentation slides here.
Access the video recording of the seminar on SingAREN's YouTube page