An Open Networking Seminar: Unlock Your Network Growth, 4 Oct 2019
October 07, 2019
News & Events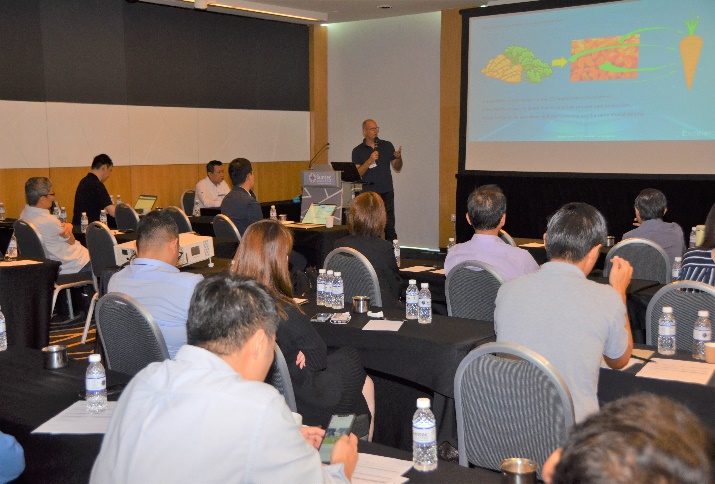 7 Oct 2019 – Targeted at IT Professionals from the Institutes of Higher Learning and Research Institutes in Singapore, an open networking seminar was jointly organized by SingAREN and Starview International Pte Ltd on 4 October 2019 at Suntec Singapore Convention & Exhibition Centre.
Four speakers, namely Eddy Tan from Cumulus Networks, Ma Shaowen from Mellanox Networks, Dr. Oren Laadan from Excelero, and Wataru Nakamae from Apstra gave enlightening presentations
respectively on improving campus networks with web-scale networking, unleashing innovation with disaggregation technology, building distributed and high performance server SAN (storage area network) with standard hardware, and validating real-time vendor agnostic enterprise campus leaf-spine networks with automation.
The seminar started with an opening address by Prof.Lawrence Wong, President of SingAREN and Choo Yuh Joo, Managing Director of Starview International Pte Ltd, and concluded with an engaging interactive panel discussion.
A total of 28 participants attended the seminar which yielded positive feedback. They felt that the seminar was well organized, the topics were well covered and the speakers were knowledgeable in the field.